Q Acoustics Concept 5.1
Home Cinema Speaker Pack
Key Features
With Q Acoustics' new 'Concept Centre' and 'Concept 5.1' Cinema Package, movie lovers can now experience soundtracks and dialogue with the same unparalleled sonic clarity that audiophiles enjoy from their award-winning Concept stereo models.
This outstanding level of performance is achieved because the 'Concept' models incorporate 'Gelcore Construction' loudspeaker cabinets. This ground breaking technology, developed by Q Acoustics, almost totally eliminates loudspeaker cabinet resonance - a major factor limiting the sonic performance of modern loudspeakers.
A Result Even Greater Than the Sum of the Parts
A Concept Cinema is a 5.1 format consisting of a Concept Centre and pair of Concept 40s across the front, Concept 20s at the rear to match perfectly for looks and sound balance, the powerful 2070Si Subwoofer. Extra comparable channels can be added to provide 7.1 or Atmos and DTS:X formats.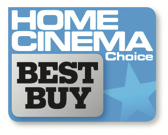 Concept 5.1 Home Cinema Speaker Package

Ultra-Low Resonance Cabinet Design
The five speakers in the Concept Cinema use GelcoreTM Cabinet Construction, where two layers of MDF, are separated by a bespoke, resonance absorbing, non-setting adhesive, which converts the kinetic energy and disperses it as heat. This substantially reduces distortion and allows the individual drive units to deliver their optimal performance, a pure and uncoloured cinema sound experience.
Our Flagship 5.1 Home Cinema System
Simple to Drive, Simple to Position
AV receivers have a difficult task sending sufficient energy to multiple channels simultaneously, especially with the challenging soundtracks of blockbuster movies. The Concept Cinema components have sensitivity and impedance characteristic making them particularly easily driven by any good quality amplifier. Alternative locations for positioning the speaker in the listening room are catered for by providing a foam bung, which can be inserted in the rear-mounted reflex port modifying the bass response to suit positioning against a rear wall or close to a corner.
Concept Series Home Speaker Package
Accessories for Wall Mounting and Atmos
Concept 20 and Concept Centre can be wall mounted using Q Acoustics' elegant 'floating' glass shelf, the CENTRE GLASS WALL SUPPORT and SPEAKER GLASS WALL SUPPORTS. For the overhead channels in an Atmos or DTS:X installation, the Q Acoustics INSTALL range offers a number of compatible options. We would particularly recommend the Q INSTALL PERFORMANCE range.
Specifications:
Enclosure type: 2-way reflex
Bass Unit: 125mm
Treble Unit: 25mm
Frequency Response: 64Hz - 22kHz
Nominal Impedance: 6ohm
Minimum Impedance: 4ohm
Sensitivity: 86dB
Recommended Power: 25 - 75w
Crossover Frequency: 2.9kHz
Dimensions H/D/W mm: 265 x 282 x 170
Weight: 12kg
Sold in: Pairs
Finishes available: Lacquered Black Gloss / Lacquered White Gloss
Warranty: 5 Years
Concept 40
Enclosure type: 2-way reflex with double woofer
Bass Unit: 2 x 125mm
Treble Unit: 25mm
Frequency Response: 53Hz - 22kHz
Nominal Impedance: 8ohm
Minimum Impedance: 4ohm
Sensitivity: 90dB
Recommended Power: 25 - 150w
Crossover Frequency: 2.3kHz
Dimensions H/D/W mm: 972 x 170 x 288
Weight: 18.5kg
Sold in: Pairs
Finishes available: Lacquered Black Gloss / Lacquered White Gloss
Warranty: 5 Years
Concept Centre
Enclosure type: 2-way reflex
Bass Unit: 2 x 100mm
Treble Unit: 25mm
Frequency Response: 75Hz - 22kHz
Nominal Impedance: 6ohm
Minimum Impedance: 4ohm
Sensitivity: 88dB
Recommended Power: 25 - 75w
Crossover Frequency: 2.9kHz
Dimensions H/D/W mm: 150 x 198 x 430
Weight: 6.8kg
Sold in: Single
Finishes available: Lacquered Black Gloss / Lacquered White Gloss
Warranty: 5 Years